Internet Safety
Please find below a couple of resources to enable parents,carers and students to better understand e-safety so everyone can enjoy the internet safely and responsibly.
https://nationalonlinesafety.com/resources/platform-guides/
Safer Internet usage: The Anti-Bullying Alliance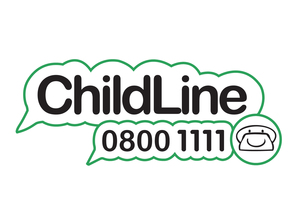 Childline
https://wetheparents.org/internet-safety-for-parents
http://www.whoishostingthis.com/resources/e-safety/
http://www.bbc.co.uk/bitesize/ks3/ict/history_impact_ict/esafety/activity/
Below is also advice from the NAHT (National Association of HeadTeachers) to help protect children:
Following on from our Internet Safety meeting, below you will find links to all of the parental guides that were mentioned. We hope you find them useful and informative and should you find any others that you feel would be a benefit to the rest of the school community please don't hesitate to contact us and we will put them on here.
Blackberry - Parent's Guide - pdf
Facebook - Parent's Guide - pdf
Instagram - Parent's Guide - pdf
Nintendo - Parent's Guide - pdf
Playstation - Parent's Guide - pdf
Snapchat - Parent's Guide - pdf
There are many search engines which are classed as 'child friendly' but, underneath, most use Google Images and their effectiveness is also variable.
The Solihull e-safety curriculum clearly outlines what pupils should be taught with regard to safe searching and what to do if they find something inappropriate online.
The curriculum document however also states, 'There is a balance to be struck, particularly with young children, between encouraging the safe use of ICT and making children fearful. The aim is not to discourage use of ICT but to give children the experience, skills and knowledge to use it sensibly and safely. New technologies provide powerful and exciting tools and, used with safety guidelines in place, bring many benefits to children and young people.'
The new Computing curriculum has a strong emphasis on responsibility within e-safety.
Pupils at KS1 should be taught to 'use technology safely and respectfully, keeping personal information private; identify where to go for help and support when they have concerns about content or contact on the internet or other online technologies.'
Pupils at KS2 should be taught to 'use technology safely, respectfully and responsibly; recognise acceptable/unacceptable behaviour; identify a range of ways to report concerns about content and contact.'
Examples of child-friendly seach engines